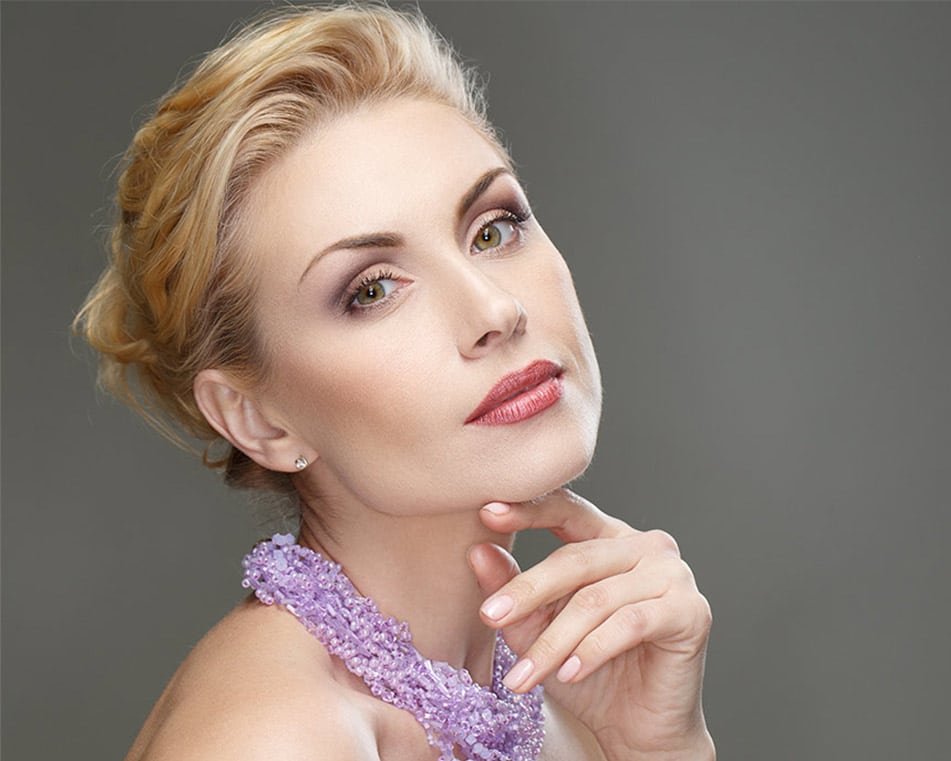 Neck rejuvenation
The neck has delicate, sensitive skin that ages earlier than other areas.  Prevention is the key word – using sun protection, a healthy lifestyle and a skin care dedicated to your specific needs.
As you age, treatments are tailored to meet your specific needs:
20-30s: Biostimulation and soft skin peels can help to address specific weaknesses.
30-40s: is the time to start utilising a rejuvenation technique to avoid excess skin laxity.  Regenyal Bioexpander, a combination of a soft filler and free hyaluronic acid, stimulates the skin's elasticity and reduces circular wrinkles.  Other treatment options at this stage are biostimulation, microneedling and skin peels.
40-50s: depending on the level of skin laxity with combined techniques (HiFu and medium skin peels) we can achieve a non-surgical neck lift to tighten the skin.
55+: a combination of all the techniques may be used to achieve desired results. If you require surgical intervention at this stage we can recommend you to our partner surgeons for the best outcome.
Full recovery:  2 days to 4 weeks
Back to work:  Same day
Duration of results:  6-12 months
Who can have this treatment?  Ages detailed in above description
Facial Aesthetics Questionnaire (FAesQ)