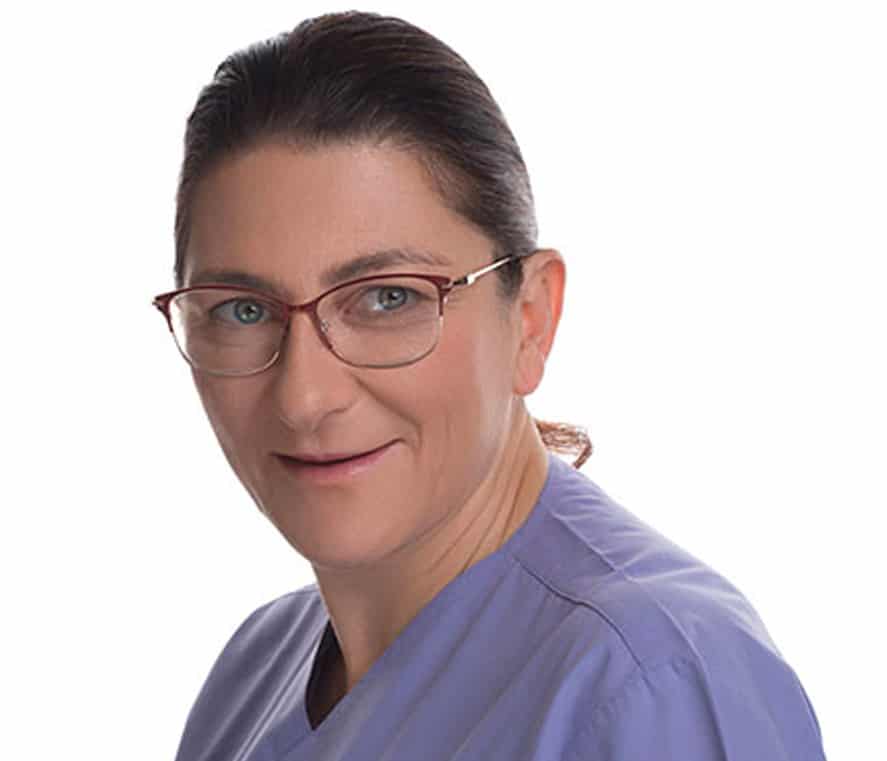 Welcome to LCIAD Face world class facial aesthetics by Professor Milvia di Gioia.
Milvia has the extensive knowledge, experience and skill to provide a range of facial aesthetics procedures that enhance without distorting. People may not not know what you have had done but they will see you look healthier. What is the secret?
Your journey with us
A bespoke strategy to provide you with the best advice and options available for you.

STEP 1
MFAesQ
Our Medical and Facial Aesthetics Questionnaire we request from every patient to customise your care.

STEP 2
Consultation and reporting
We listen, observe, examine, diagnose, plan, advise and estimate for the best care for you in writing.

STEP 3
Treatment
State of the art documented treatment by a world class team.
STEP 4
Aftercare
Bespoke aftercare to ensure you maintain the results and have peace of mind for years to come.
Services
Fillers
Lip fillers
Biorevitalisation
Biorivolumetria 11-point facelift technique
Microneedling and Dermapen
HIFU
Skin Peels
PRP (Vampire facelift)
Chin augmentation
Forehead rejuvenation
Neck rejuvenation
Hand Rejuvenation

Exceptional service
Pete C 10th October 2019
Dr DiGioia personifies dedication to patient care excellence. Throughout the entire treatment process she has been kind, helpful, and constructive. The treatment planning was thoroughl and unambiguous, leaving no questions unanswered. Dr DiGioia is a world class clinician in a world class practice.
Jo T. 8th October 2019
I'm extremely happy with Milvia's work. She is an expert and leaves me looking a lot younger and really natural. I would whole heartedly recommend her services to anyone. Fab.
G Kaso 16th Sept 2019
Dr Di Gioia is a fantastic clinician with great attention to detail. She is very caring and gives you the confidence that you are in really good hands. Very relaxed treatment with great results, I couldn't recommend her enough.
Sue P April 10th 2019
Dr Milvia is an extremely caring clinician who listens to all your concerns and delivers very effective treatments. I am so pleased with the results.
Cass.  April 2nd 2019
Milvia is extremely knowledgeable and inspires great confidence. I'm very pleased with the service I received and the result of my treatment – my skin never looked so good!
Gaia B 13th July 2018
The treatment is very effective and I keep seeing improvements after 1 month. Very very satisfied.
Thank you
Roberta 12th July 2018
I received a professional and caring service. I am really happy for the attention to details and care of the patient.
Nina K 8th December 2017
My short chin has always been my biggest problem. Throughout my life, I've had the impression that everyone noticed it. I thought I needed surgery to improve my appearance. When I met Dr. Di Gioia everything changed. With fillers and botox treatment , she made miracle. Now I have a nice chin, my face looks fresh and youthful. I am very confident with my appearance.
Sarah C 8th December 2017 1/2
Dr Di Gioia, is wonderful – she knows just what I needed and she took time to plan carefully to meet with the idea that I had about how I should look. I am 39 and I felt elasticity going in the skin on my face and neck and some fine lines were becoming more permanent – this really impacted on my confidence.
Sarah C 8th December 2017 2/2
After completing my plan and following my maintenance regime – I literally feel like she has taken 10 years off of my skin. Everyone comments on my glow and how well I look. What is lovely is that everything was so discrete – they are searching to find out why. I thoroughly recommend seeing Dr Di Gioia – She will change how you feel about yourself.
Natalya F 4th December 2017 1/2
I had fantastic experience with Dr Di Gioia. I did biorevitalizarion course and also I use Obagi creams that were prescribed by Dr Di Gioia. I felt that I am looked after , all details were explained before treatment and all question were answered . I did not have any discomfort during the treatment . Result of procedure was fantastic . Skin looked fresher and rested .
Natalya F 4th December 2017 2/2
Dr Di Gioia is an amazing specialist . When she saw me she listened to my needs and gave great advise . I also use Obagi creams that Dr Milvia chose for me , according to my age and needs . I felt result after first use and noticeable changes came after month . I recommend Milvia to my family and friends  and I am definitely coming back . Thank you so much for fantastic care , attention and treatment with no discomfort.
Jess G 27th November 2017
I was very nervous as it was my first time having Botox, and as I wanted a natural result that no one would notice. I was blown away by the subtle result, and unless I choose to tell people I have had Botox nobody has noticed 🙂
S 24th November 2017 1/2
Milvia did fillers for me, to give my cheeks more volume and reduce the early signs of aging around my mouth. After having my second child I always felt like I looked gaunt, tired and that I had lost too much weight from my face.
I felt very safe in Milvia's hands. She clearly knows her stuff, she explained the procedure and all the risks. The process was quick and no where near as painful as I have heard it can be.
S 24th November 2017 2/2
She has a very gentle hand! I had no bruises or pain afterwards. The fillers felt a little bumpy under the skin (as Milvia had warned) over the first few days.
Now I can see the real result I am thrilled. It is so natural.Whilst other may not know I have had anything done, I certainly feel so much better. The treatment was perfect for me, and very good value for the experience Milvia has. I couldn't recommend her highly enough!
I.R. 24th November 2017
Dr Milvia is an exceptionally good professional giving a perfect result. Nobody noticed i had treatment done but everyone finds me more "relaxed and fresh". The best compliment a woman can receive!
Saffron D 24th November 2017
I am very happy with the treatment I received. Dr Di Gioia is amazing at what she does.
S. October 2022
I booked a consultation with Milvia after a friend recommended her to me. She was so thorough, knowledgeable and helped me to see my face as a whole instead of focusing on my own idea.
The result is significant, yet somehow incredibly natural and I had non of the tell-tale needle marks afterwards.
I cannot help Milvia and Marzena, her assistant nurse enough, I will be back in a few months.
C. December 2022
I have been Milvia's patient for 5 years and my skin has never looked better!
I had severe melasma and Milvia's in-depth expertise combined with a bespoke and very careful treatment plan meant that my skin is almost clear off those unsightly brown patches! Milvia is a very knowledgeable professional, she's a caring and conscientious professional and will not conduct a treatment if she doesn't believe it is in the best interest of her client. That is rare these days! I trust her implicitly!
M. May 2023
I can definitely say that my facial aesthetic treatment with Rosanna was beyond my expectation. I never had Profhilo before seeing Rosanna and the treatment I have received made me feel safe, comfortable, happy with the results and my skin looked healthy and firm after the treatment. I am very pleased and grateful for the attention received. Rosanna is very professional, knowledgeable, kind and gentle. Will definitely get back to her for a top up when recommended.